Choosing the most appropriate construction lifting equipment

for the job is essential, to ensure that all materials are moved safely and efficiently on site. According to Unison

here

, each year, 300,000 people in the UK experience back pain due to poor manual handling procedures. Damage to the back, neck and spine can lead to many complex health issues, including nerve damage and excessive weight gain due to a lack of mobility.
At Hire4Lower, we pride ourselves on offering our customers a range of construction site lifting equipment, sure to suit a range of projects. Here, we offer our guide to choosing the right construction lifting equipment for the task at hand, from hoists and ramps to clamps and material lifts.
Types of Lifting Equipment in Construction
Barrows, Carts and Trolleys
Offering a wide range of construction lifting equipment to your workers will guarantee optimum on site safety first and foremost. Prioritising choosing the right construction site lifting equipment for the job at hand also comes with the added bonus of being able to guarantee the smooth running of any task, no matter how big or small.
If you're looking for the easiest way to safely transport large sheets of plasterboard, wood or metal around your building site, a robust plasterboard trolly is an essential addition to your growing collection of functional construction lifting equipment and tools.
High-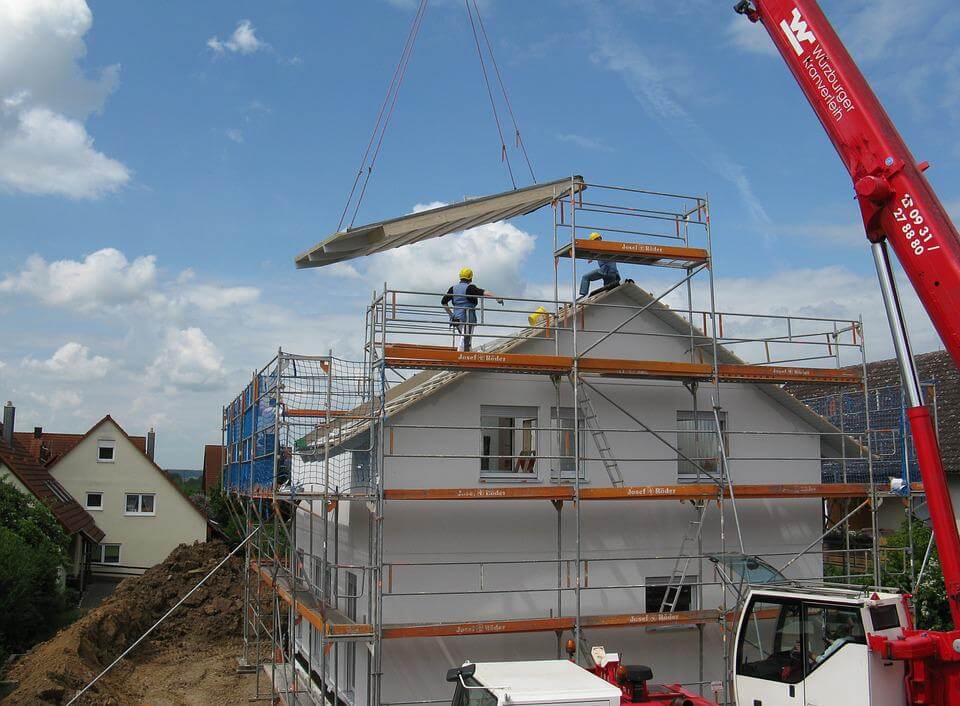 quality gas cylinder trolleys are also crucial to maintaining a safe, secure working environment. At Hire4Lower, our four-wheeled gas cylinder trolleys are perfect for transporting gas cylinder bottles from one area to another.
Anyone who regularly works on construction sites knows that transporting gas bottles can be an extremely dangerous process, with potential leaks and incorrect handling posing significant risks. The movement of dangerous substances across a building site can be made safer and easier through the use of the correct construction lifting equipment.
If you'd like to find out more about the construction lifting equipment hire services we offer, including our range of barrows, carts and trolleys, get in touch today!
Chain Blocks/ Clamps
Chain blocks are manually operated hoists, perfect for lifting heavy goods. Chain blocks usually feature top and bottom hooks, with the static top hook suspending the hoist from a beam clamp or trolley. The bottom hook is then raised and lowered by pulling on the hand chain.
If you're seeking a safe, simple solution to lifting heavy goods on your construction site, chain blocks and beam trolleys are the ideal construction lifting equipment hire options for you!

Ginny Wheels
Ginny wheels are used to hoist materials vertically via a rope. Generally, this piece of construction lifting equipment is used on scaffolds to move materials from the ground to the top of a structure, making them the perfect addition to any large construction project.
Material Lifts
If versatility is a must for the construction lifting equipment you choose to implement on site, material lifts are a must. Powered by CO2 or compressed air, material lifts are ideal for jobs that require lifting, positioning and installation.
At Hire4Lower, we offer a range of material lifts for hire, from superlifts to vacuum slab lifters, suitable for handling concrete and stone products weighing up to 150kg.
If you'd like further advice on the best material lift hire option for your project, call us on 0207 091 9997, and speak to a member of our expert team, today!
Pallet Trucks
For the swift movement of pallets or boxed goods across any large-scale construction site, pallet trucks are the ideal addition. Without the correct construction site lifting equipment, jobs can take significantly longer, costing your business valuable time and money. Pallet trucks are the easiest way to ensure goods are transported swiftly and efficiently, making sure your project runs smoothly whilst adhering to strict time scales.
Ramps
Skip-loading ramps are a lightweight, secure solution to the safe loading of skips. The ramp simply hooks onto the skip to provide a safe and effective loading platform. Loading a skip can be an incredibly strenuous task, particularly if done without taking necessary precautions.
Failing to prioritise safety can result in your workers developing a variety of work-related musculoskeletal disorders. These injuries can affect a person's muscles, joints, cartilage or spinal discs, with the most common being back pain and arthritis. For advice on how to best monitor manual handling at work, you can view advice provided by HSE, here.
Scaffold Hoists
At Hire4Lower, the scaffold hoists we supply are suitable for lifting goods up to 200kg. No matter the material you're seeking to lift, our scaffold hoist is sure to meet almost every construction site requirement.
To find out more about the scaffold hoist and scaffold hoist wheelbarrow we offer for hire, get in touch today!
Slings, Chains and Winches
Muck-tipping buckets are a must-have for any busy construction site. The heavy-duty nature of the product makes them a safe, easy-to-use option, with a safety lock built-in to prevent the bucket from dispensing accidentally.
Muck tipping buckets, like the 90Lt buckets we offer, are ideally used alongside multiple other pieces of construction site lifting equipment, such as our popular scaffold hoists.
If you'd like to find out more about the construction site lifting equipment we offer for hire, please do get in touch on 0207 091 9997, and speak to a member of our expert team today who will be happy to provide further advice on the most suitable equipment options for your project.